Xeodrifter is a mix of old-school 2D platformer and new- visual effects that delivers great package. It is charming game that is very similar to Metroid, but it finds a way to be quite original, and still present the core essence of Metroid. It is the fact that original Metroid game inspired a lot of games, and Xeodrifter is a game that is inspired with this legendary title as well. Xeodrifter is game made in 8 bit graphics, but it will give you unique feeling of retro exploration in strange alien world that is focused on searching for various items. You can play this game via 3ds emulator software and enjoy in 8 bit magic!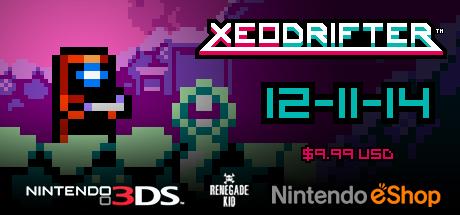 The 8-bit inspiration brings a pixel perfect game, and it looks gorgeous. Your character looks like an 8-bit champion, and all of the enemy designs are extremely well done. The music is outstanding as well, with some very catchy tunes, all in all the game is presenting the perfection of 8bit adventure.There are a lot of upgrades and possibilities that you will encounter with during your boss fights where your strategic skills and reflexes will be required. You are in fact little astronaut whose ship dies around a four planets in distant unknown corner of universe. Interesting feature in the game is ability to jump into the background, that will switch you into the parallel dimension. Character and enemy animations are done smoothly which adds some needed excitement to the visuals. One of the best moments of Xeodrifter comes in the form of simply traveling around, discovering, and finding secrets.Instead of obtaining new guns, you gain upgrade units that you can apply to any of five bullet assets, allowing you to create new improved versions.
You will be able to collect different parts of weapons all around four worlds and assemble exclusive weapons along the way. Feeling stuck on a strange alien world, forced to push forward even with your fear of the unknown, you will be rewarded for your bravery and creativity with new abilities that allow you to pass through obstacles and challenges that would have been unbearable before. The mixture of pressure and captivation that you feel every time you enter a strange new setting.You will be able to upgrade your weapons in one of three basic ways and you will also be able to re-spec your gun at any time, as well as store different configurations for switching. Even though the gameplay is familiar, Xeodrifter still provides fun exploration enlarged by nostalgia.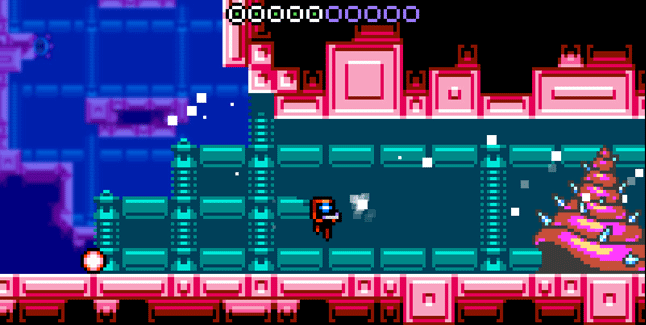 A game doesn't need to be brand-new to be entertaining, and Xeodrifter does an marvelous job following the prescribed circle of the classics in the genre. The gameplay may be like Metroid, but the parts are mainly different. The first upgrade you obtain allows you to turn into a tiny submarine and discover the hidden depths.
Xeodrifter captures the essence of Metroidvania and it creates a sense of mystery and makes you want to explore its fascinating game world. It's a great adventure that will at the very least hold you until a new 2D Metroid arrives.